Eco-friendly wallpaper bring healthy space. The application is wide for home, hotel, museum, advertisement, book shop, leisure places and so on. The installation is very easy, especially self adhesive series, peel and stick. 
Create a pleasant and comfortable environment! Let us enjoy our life!
Our products can be applied as TV background, children stickers, room decoration, advertisement, flag,  museum frame, art, flooring, ceiling and so on. 
Water-proof/ Vivid color effects/ various designs/ Tear-resistant/ Mildew-proof
Nowadays, people pefer eco-friendly and easy installation wallpaper, our wallpaper is a good choice especially self adhesive fabric, which fits demands of most of people with its convenience, vivid printing color effects and cutomized size. 

Wallpaper and wall fabric by best printers will present good visual effects and bring a comfortable environment.  we can live in a pleasant room and immersed in a healthy living condition.
Stickers are very popular among European and Asia. The cartons can be applied as children' room and classroom.
Interesting cartons patterns will inspire the interet of children and easy installation will be convenient for kids. 

We have letters stickers, animal stickers, flower sticker and so on. 
Besides, we accpet the customization. If you have own  designs, please send me your designs, then let us produce for you. 
The wallpapers with sport  patterns were be applied for gym widely. With wallpaper, the space will be wider and create a pleasant  automosphere for man who is excecising. Wallpaper will inspire their motivation and offer a comfortable space feelings.   
Our large seamless wall fabric is very fit for large wall size such as gym and restaurant. The largest width of wallpaper we can provide is 3.2m. 
Self adhesive fabric & Cotton
The mural is usually made of self adhesive fabric and polyester fabric, which is for  museum, art galley, showroom and so one. 
The designs and size can be customized and we have water-based printer can print. 
Self adhesive is most popular in mural with the features of being repostionable, water-proof, tear-resistant, removable.
Let self adhesive fabric provide convenience for art.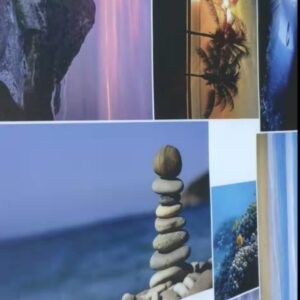 The small sample can be provided freely
Lots of designs can be chosen
Application of Customized Material
Application of Seamless Wall Fabric
Application of Non woven wallpaper
Application of Self Adhesive Fabric
Looking forward to having a good cooperation with you.
Good quality is the base of good service and good cooperation. 
Best price can be quoted becasue all goods are produced by our own factory directly. 
Water- proof/ Easy Installation/ Vivid color effects/ Eco-friendly wallpaper will make you enjoy a comfortable and healthy living space.