What printers we are using
The differences between different printers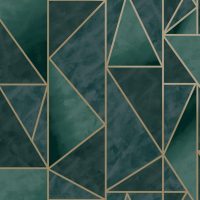 1. The ink is made of natural latex without corrosive solvents and with low chemical substances.
2. No smell, no toxin, harmless to human body and environment.
3. Bright colors, durable, outdoor up to 5 years.
4. Can be printed on uncoated materials, reducing production costs, diversified material selection, and wide-ranging applications.
5. Low power consumption, has passed international environmental protection verification.
1. Fast color printing speed and cheap production cost.
2. Suitable for mass production, simple operation, convenient and fast, and ultra-low production cost, eliminating the cost and time of traditional plate making procedures.
3. Accurate color printing position.
4.Wide range of applications, unlimited printing materials, and will not cause any damage to the color printing materials. It can not only be color-printed on tough materials such as stone, metal, crystal, glass, steel, wood, etc., but also on soft materials such as soft cloth, leather, and cotton, and it can also be printed on inorganic materials. It can also be color-printed on organic matter with complex composition and variety.
1. The cost of printer ink is high, and the cost of ink is about twice as high as that of ordinary water-based ink.
2. Have smell.
1. Suitable for a wide range of printing media, and their volatilization speed is fast, which can meet high-speed printing.
2. Beautiful and rich colors, realistic effects, wide color gamut, excellent color expression, waterproof, scratch-resistant, and durable final prints.
3. Low production cost. From the perspective of ink, eco-solvent ink has a long shelf life, no special storage requirements, low logistics costs, and relatively low ink prices.
1. Many materials by eco-solvent ink need to be coated if printing, and the printed products without coating are easy to fade.
2. Eco-solvent ink cannot be mixed with white ink, so there is no way to print embossed effect.
3. Light smell.
1. It can be directly diluted and cleaned with water, with low odor, easy to use, and has the advantages of environmental protection and safety.
2. It has good printing suitability for all kinds of paper, and generally does not have the problem of poor adhesion.
3. High brightness, strong coloring power and fast drying speed.
1. The dual drying mechanism of osmotic absorption and volatilization drying. When multi-color overprinting, the drying speed of each color ink should be controlled.
2. The image storage time is short due to poor weather resistance. Generally, it will not fade in 1 year for indoor decoration, but it will fade and break in about 2 months for outdoor decoration, so the scope of application is greatly reduced.
Printed by Economical Printer
Printed by Eco-friendly Printer
Best service
Best printers provide the best effects. With large format printers and small width format printers, all size can be customized according to your request. 
We provide one-stop service.